"Referrals are my biggest asset. When I leave your home or business, I want you to feel like you not only gained a competent roofer, but also someone you can call a friend."
Serving Montgomery County and the Surrounding Areas
Nunzio Degrazio is a dependable and honest business owner with the skills and knowledge to provide you with accurate and free estimates, competitive pricing, high quality materials and excellent workmanship, with that "old-fashioned" touch.
With over 30 years in the roofing industry, our expert staff is here from start to finish for all your roofing needs. Our roofing professionals excel in every aspect of the roofing business. There are no jobs too large or too small for our company. Our work crews are prepared to the highest standard and most efficient ways to complete your job. They are courteous and neat in appearance.
Our workmanship warranties are the best in the business and our maintenance programs surpass all of our competition. With the addition of general contracting, we are the total and complete company for all your needs.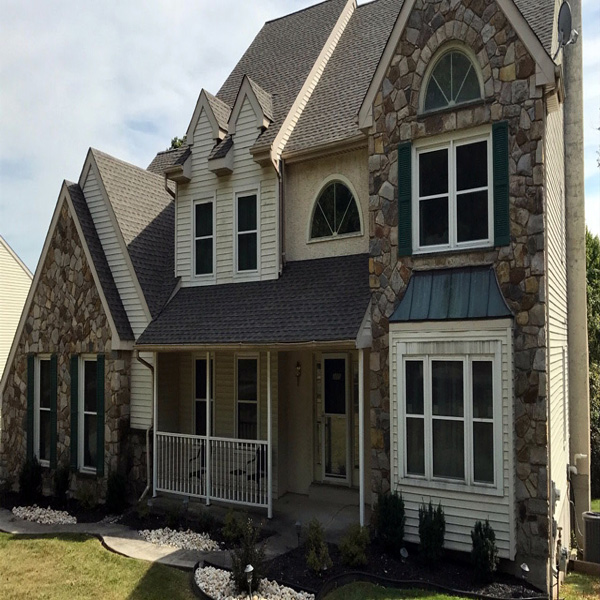 "Nunzio Degrazio Roofing and Siding is by far the Best in the area.. From start to finish it's nothing but straight hard work to get the job complete. Nunzi & His Crew Are Implacable."
-Michael F.
"Nunzie gets the job done right . He is the only roofer I will recommend to people in need of roofing and siding help."
-Debbie G.
We cover everything including additions, renovations, decks, roofing, gutters, siding, windows, porches, and home repair. All of our products are top-of-the-line. We will provide you with a list of all of our products for shingles, flat roofs, gutters and siding.
Our free estimates are detailed and prepared to fit your project. Our roofing is time-tested and customer approved.
Hard economic times and understanding are the backbone for honesty, pride and giving customers the most for their money. Call us today for your residential or commercial project, and join the hundreds of satisfied customers that chose Nunzio Degrazio.